Golf isn't a violent sport but it does require repetitive movements with very pronounced degrees . The pain often comes from injuries during exertion (for example, hitting the root of a tree when swinging) . However, other pain is caused by repetitive movements. . This is a subtle pain that is developed by muscle and / or tendon and / or ligament and / or joint fatigue. It often appears for no apparent reason during the season and sometimes it persists for several years. Due to this fatigue, the athlete gets hurt more easily during exertion.
Golfer's pains are especially :
Lower Back
Hip
Shoulder
Elbow
Wrist
Neck
Ankle
Knee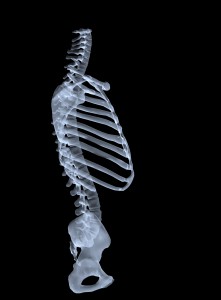 The situations occur primarily due to :
 Lack of warming up before playing golf
Being overweight
Being out of shape
Too many repetitive movements on the same side
Injury or accident on the course
Poor posture
A lack of flexibility or mobility
 Excessive training

It is possible to play golf without being forced to endure physical discomfort or pain.
* If you require a test and / or a medical diagnosis , please consult a doctor. Medical monitoring is always recommended .